Archive for the 'January Jaunt' Category
Thursday, July 24th, 2008
We started to shoot January Jaunts second music video, Move With the Masses. Here we have the green screen setup for shooting ronny on drums.  
Tuesday, September 18th, 2007
Try is online, again! Now in better quality…
Monday, May 21st, 2007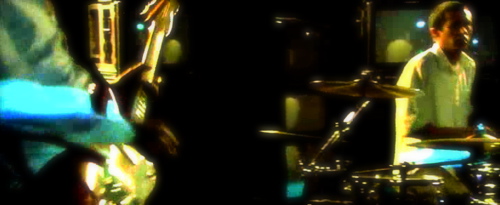 Hi all,Finally the January Jaunt music video is finished. We screened it saturday night at the chocolate factory at January Jaunt's Album Release party in Århus and right after the guys gave an awesome one hour concert!
Sunday, April 22nd, 2007
I went and saw the boys give an awesome, but short, concert at the Music Café on thrusday night. They played fairly well and the sound was good, the best part though was that they played so fucking aggressive. I have never seen them like this before. Non of them felt that they had played too well, but their energy pulled the audience completly into it and everyone loved it. Here are some shots I took of the event:
Tuesday, March 13th, 2007

yes, it's true. My favorite band of all time just got signed! They have signed with the indie label called strange ears (http://www.strangeears.com/). This means promotion for the video I directed for them. Im going to denmark tomorrow to finish the post production for the video. Check out January Jaunt at: http://myspace.com/januaryjauntRock on guys!
Monday, January 8th, 2007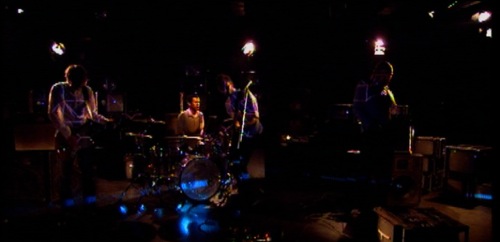 In the middle of this MASS-POSTING session that I have found myself in, I just wanted to talk a little about my latest project. A musicvideo for January Jaunt (http://www.januaryjaunt.dk).Back in early december when I went back to denmark to attend the premiere of "Maria", my last short film, I met up with the guys from January Jaunt and thay said that they, FINALLY, wanted me to make a decent music video for them. We then started talking ideas and it all ended up with me pulling one of my old ideas out of the hat. The whole concept is a bit weird, so bare with me:The whole concept is that they boys will be playing in a studio where serveral studio camera's will be filming them. Next we have a guy to produce the images and mix in a mit of graphics once in awhile, finally this is all projected onto them. They wore some white shirts and t-shirts so we could see the motives on them and best of all… It all worked!We shot the video last wedensday and everything went well. The guys must have played the song over 40 times that day (evening/night/next morning) and we got everything on tape. HDCAM tape!!! heheAnyway, The video is being edited at the moment and when I get the word from the band I will release it on my site. I will see if I can't be allowed to show off the dummy video I did of it.Thats it.
Tuesday, August 8th, 2006
Yesterday I was out with January Jaunt to help them out getting som new press shots. We have done this before, but its never been done properly. Its always me getting around the rehearsal room and taking a few low light shots, which never turn out that well. This time it was different though, and a great new experience for myself. First of all, we had more time to do it, second was that we were doing outdoors shots aswell as indoors studio shots with proper lighting.
See the photos here:
January Jaunt Press Shots 2006
Credits goes to Christoph Polcin and Caspar Wiegell for helping me out with the shoot. I will also link to or post Cristophs photos later on. Thx Guys!
PS. also a new was that the gallery page was made in iWeb… is it any good? I certainly did it with NO hickups whatsoever! and I was in full control of how I wanted it to look… but maybe I will put them on Flickr, just for good meassure.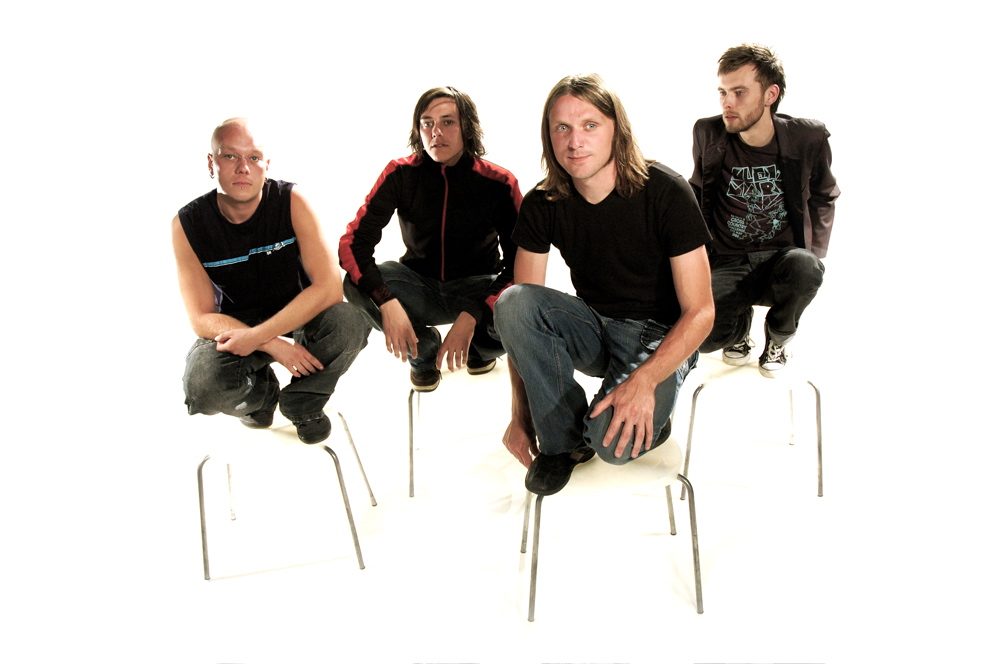 Tuesday, May 23rd, 2006

Click the icon to view the photos at Flickr
Monday, May 22nd, 2006
This is from Lille Vega (Small Vega), a medium sized venue in compagenhagen. The january boys did not only go over there to play but also to talk to Copenhagen Records about getting a deal to get their upcomming album out.
I also have some video for this, which will be comming on soon.

Click the icon to view the photos at Flickr
Sunday, May 21st, 2006
A second video from Magnet Club in Berlin! This one hasen't been played so much around with.
Wanted to see if the amount of shots was enough to actually edit a live video without
"Cheating"…? did it work?… im asking!