Archive for the 'Trips & Outings' Category
Saturday, July 17th, 2010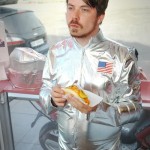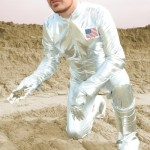 Tuesday, January 12th, 2010
Sunday, January 10th, 2010
Here are some more shots, now on my holiday on lanzarote with my gf.
Thursday, January 7th, 2010
Keeping it simple, I want to start posting more often again, and therefore I will start to post photos as often as possible.
A photo a day, keeps the nightmares at bay…
Wednesday, October 21st, 2009


Friday, October 16th, 2009
Hi all,
No I'M NOT DEAD, and I haven't forgotten about my blog either. Just, as usual, been very busy.
I have been working on post production on my current film since feb '09, and we're finally going to see the end of it, but more about that later. At the moment I'm taking a well earned break from work and I'm enjoying a nice road-trip holiday with my girlfriend. Right now we're in Amsterdam, and tomorrow we'll be going to Brussels where we will be joining some friends. On tuesday we will be going to Paris to spend the rest of our holiday.
Stay tuned!
Tuesday, May 5th, 2009
On the first og April I did some photos for the Aids organization here in Århus, here are a few shots from the event they held.
Saturday, July 21st, 2007
Hi,Long time no blog…huhWell I had myself a little tour of London today and here is the spoils:


Friday, March 2nd, 2007
Im now getting dangerously close to shooting my film and still have lots to do! The good thing is that my DoP, Bertil, is arriving tomorrow to help me with figuring out how we will shoot this film and I pretty much have my locations sorted. Here are some images from the locations that I will be using:









Monday, May 22nd, 2006
I went to lanzerote with my brother and my dad in Feb-Jun this year, my dad had just turned 60 and the thing he wanted the most was a trip to Lanzerote with the boys… I, ofcause, brought my D70 and took some shots.Since this is my first photo post there might be some problems, as I am playing around with Flickr for the first time, and I want to use that to post images and photos in the future, so I just have to figure out how Im going to do it.

Click the icon to view the photos at Flickr