Archive for the 'Drawings' Category
Sunday, October 14th, 2012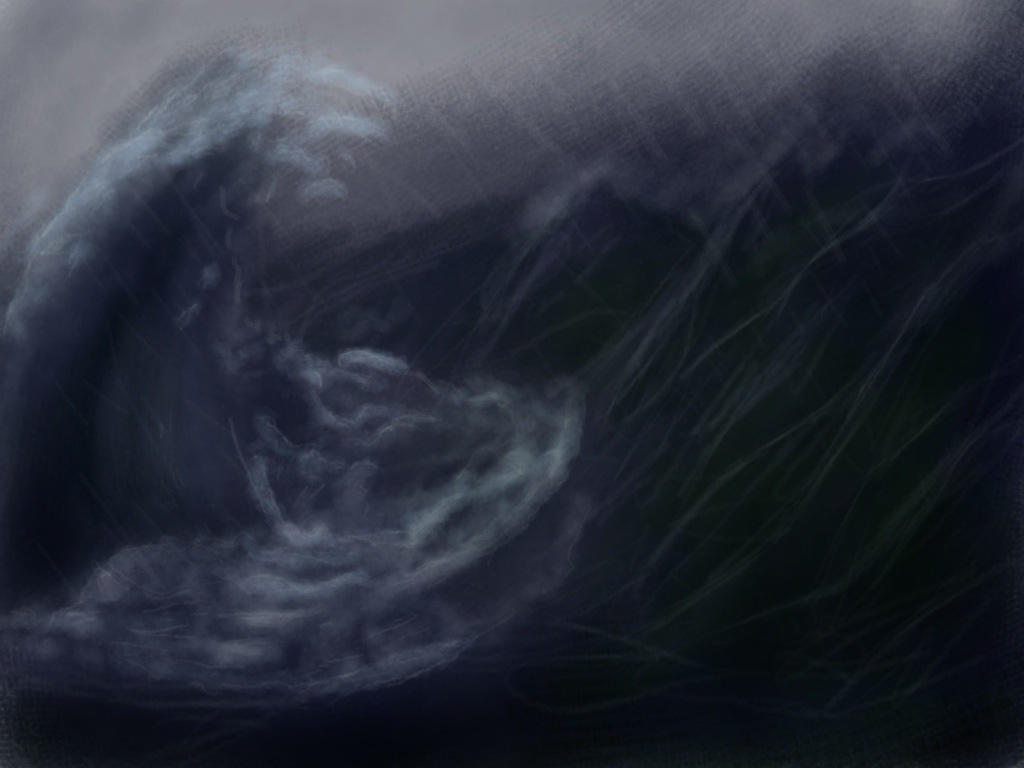 First doodle in brushes app for iPad.
Friday, August 17th, 2012
Two quick drawings done in iOS app, Art Set.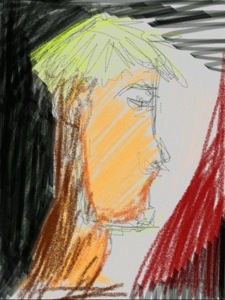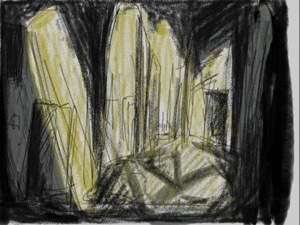 Saturday, April 14th, 2012
Paper 53 is a new drawing/sketching app for the iPad. It sets itself apart by being religiously simple to use. Each sketchbook can be pinched open, each page in the book can become full screen also by a pinch, and then you are ready to draw! The tools are reduced to one tool, unless you want to spend some cash to release the other tools. At first I thought it was an annoying way of doing it, but now I like the idea that I only buy the tools that I need. I am just left thinking that if I really enjoy the app, then there is no way that I will not end up owning all the tools… Cleaver…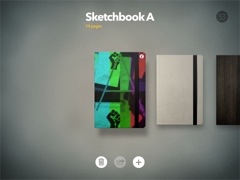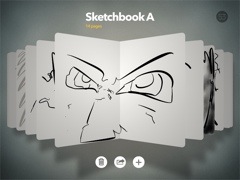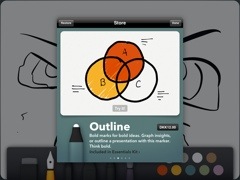 Here's a few sketches that I've made with paper 53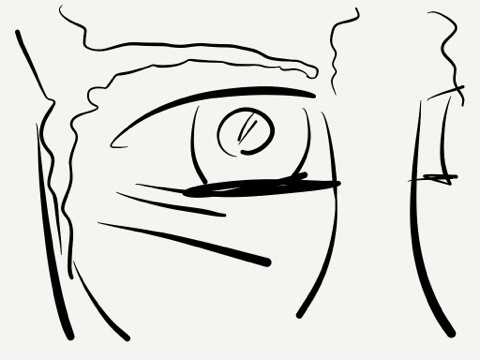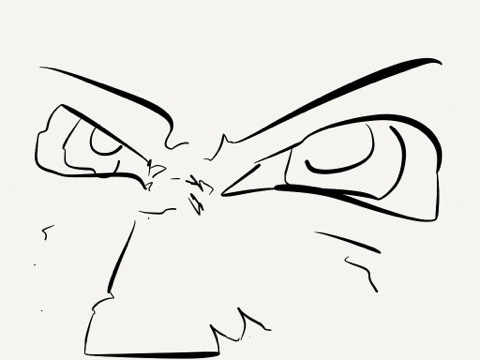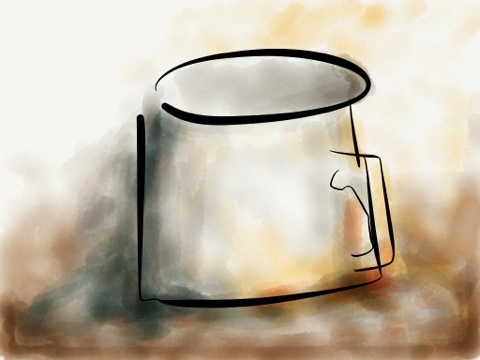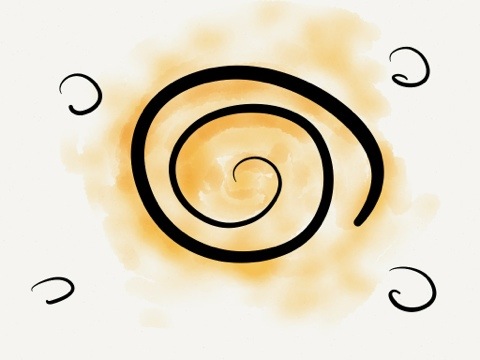 Friday, February 3rd, 2012
Apps used: Harmonious and Procreate.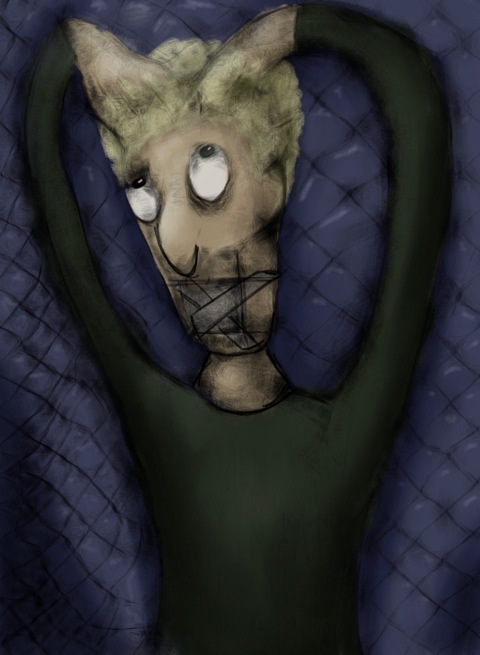 Wednesday, February 1st, 2012
Still sketching along on my iPad… This time I'm trying out the drawing app, harmonious. It's got some funky brushes…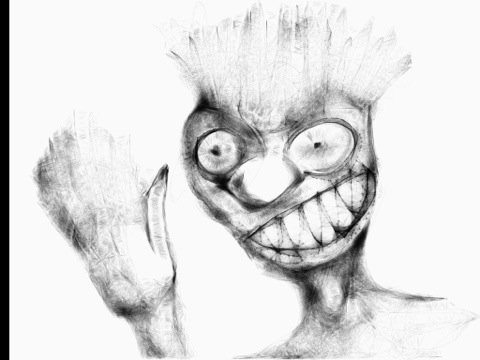 Monday, January 30th, 2012
An aero plane design…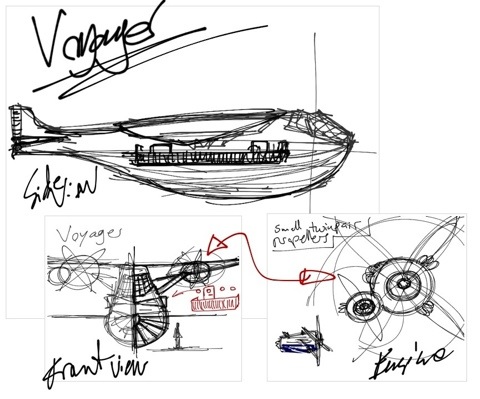 Wednesday, January 25th, 2012
A little sketch of the evil version of cookie monster: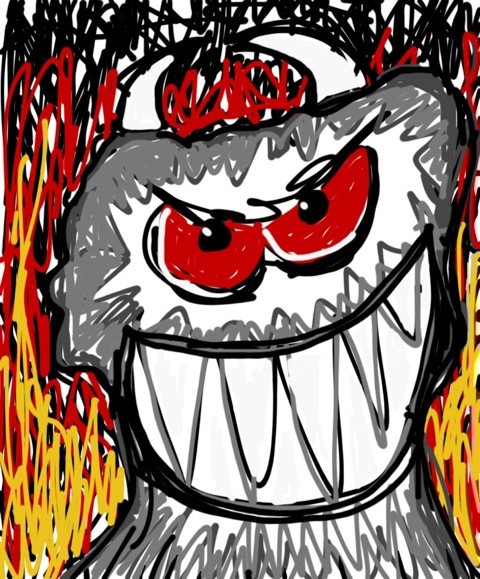 Monday, January 23rd, 2012
I've had this app, penultimate, for a week now and it is awesome!
I am always making notes and sketching, but I also have to face the digital age, and that's where this wonderful app comes in. With export possibilities for photo library, Evernote, the cloud, Dropbox, and of cause emailing options…
It also got lots of options for backgrounds, such as lined paper, musical notation etc. also the fact that you collect your sketches in virtual notebooks that allow reordering to your hearts content.
A few quick sketches: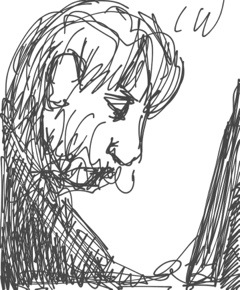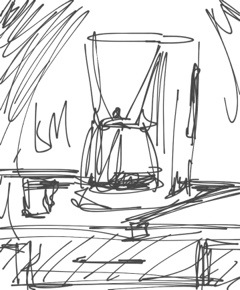 See the app screenshots after the jump:
Monday, September 20th, 2010
Just found these and thought I would share. They are very old sketches and wallpapers, as well as some of my first attempts with 3D MAX.
This is an old sketch, I was really into Blimps and Airships once, always thought of that epic scene when a big city would be attacked by an army of airships.

Another Airship, now in 3D. One of my first attampts at Global Illumination technique in MAX.

Was working with a friend, Simon Falkentorp, at one point a few years. He had written a great story for a short, but epic, animated short film. I think we worked for quite a while on the elements – Storyboard, character development etc. before we each went each our own way with work and other projects. Could be fun to revisit though 🙂

Another one. The little boy has magical powers, whenever he gets lonely, then nature interacts with him and keeps him company. Here he is sitting by the river and the rocks come alive and start to play with him.

Now, THIS is really old. It is one of the first things I did in Photoshop, that I liked 🙂
My friends and I were really into doing wallpapers, and this is one of my first attempts.

Saturday, May 10th, 2008
This is an image which I have made for my mom's paper which she is currently writing for uni.
It is of a girl looking into a mirror where the reflection looks out at the viewer.
My mom's paper is on the topic of doppelgangers.