Archive for the 'YouTube' Category
Tuesday, February 14th, 2012
This saturday stanley k played a re-union concert, I was there documenting everything just like my first stanley k concert ten years ago 🙂
Here is part one:

Monday, January 23rd, 2012
Music by DadRocks!
The music video to the track "Battle Hymn of the Fox Father" by Dad Rocks! of the album ' Mount Modern'. (www.dadrocks.tumblr.com)
Directed, shot and edited by Andreas Sørensen (www.andreas-sorensen.com). All material are taken from Sørensens childrens-movie 'The Golden Hummingbird'. Special thanks to Andreas Sørensen. Visit the website for the movie: http://dengyldnekolibri.dk/
Read the rest of this entry »
Monday, October 10th, 2011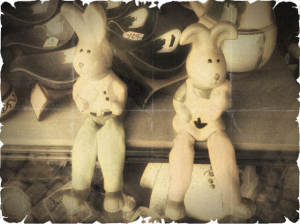 I finally did it about 3 weeks ago! Sorry about that!
It has been nearly a year since I posted something, and even longer since I wrote anything in here!
I have since last:
Made another Dad Rocks! music video
Finished The Golden Hummingbird
Joined the Super8 film group
Edited the music video Drama by Marwan
I directed my first "reenactments" for a documentary (City of Beer)
Written my first iPhone App
Gotten a full time job at Plotpoint Film Productions (Filmværket/Filmworks)
and a little bit more…
I will do my best to keep up this time 🙂
Tuesday, April 27th, 2010
Tuesday, February 16th, 2010
This little video shows some of the elements that we are compositing at the moment. As shots are animated, we quickly have a look at what the final thing will look like, and use the shots in the edit. Here is the "animated world" intro shot as a quick composite. This was mainly to try our goal with a nice long camera move and end up on the characters. The second shot is a short clip with The Ninja Rabbit, strutting his stuff on the bridge.
Thursday, February 11th, 2010
Torben Taunus teaching the animators how the rigs work:

Torben Taunus talks about how the animators would use the Flash rigs that he made for the characters.
🙂
Tuesday, February 2nd, 2010
Monday, June 8th, 2009
Just went crazy and uploaded 5 vids to the tube today. Here's one of the more nerdy ones:
Monday, May 18th, 2009
A live video I shot along with my friend Jacob M in Copenhagen.
Wednesday, December 17th, 2008

WiiToMidi Modes Demonstration from Memo Akten on Vimeo.