Archive for the 'Videos' Category
Sunday, September 30th, 2012
This is my latest video using the Phantom Miro 320s. I shot this at around 1000 frames per second in a small outdoor studio. We still haven't gotten all our lights yet, so to avoid flickering caused by traditional lights, I made a box of moltron and bounced/reflected sunlight into it to light the scene.
MIRO PROMO - WATER IN GLASS from Filmværket on Vimeo.
Tuesday, February 14th, 2012
This saturday stanley k played a re-union concert, I was there documenting everything just like my first stanley k concert ten years ago 🙂
Here is part one:

Monday, January 23rd, 2012
Music by DadRocks!
The music video to the track "Battle Hymn of the Fox Father" by Dad Rocks! of the album ' Mount Modern'. (www.dadrocks.tumblr.com)
Directed, shot and edited by Andreas Sørensen (www.andreas-sorensen.com). All material are taken from Sørensens childrens-movie 'The Golden Hummingbird'. Special thanks to Andreas Sørensen. Visit the website for the movie: http://dengyldnekolibri.dk/
Read the rest of this entry »
Monday, October 10th, 2011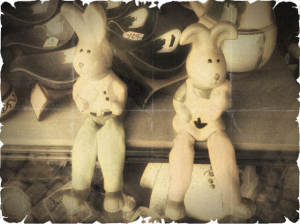 I finally did it about 3 weeks ago! Sorry about that!
It has been nearly a year since I posted something, and even longer since I wrote anything in here!
I have since last:
Made another Dad Rocks! music video
Finished The Golden Hummingbird
Joined the Super8 film group
Edited the music video Drama by Marwan
I directed my first "reenactments" for a documentary (City of Beer)
Written my first iPhone App
Gotten a full time job at Plotpoint Film Productions (Filmværket/Filmworks)
and a little bit more…
I will do my best to keep up this time 🙂
Tuesday, April 27th, 2010
Friday, January 9th, 2009
Los Marachas is one of the best live bands I know. Just simply because it's either you were there or you weren't sort of experience. It's never the same, but you won't ever get disappointed since the band is the perfect mix of jokes, mayhem, chaos and awesome improvised instrumental post rock!!!!
This is their press photo: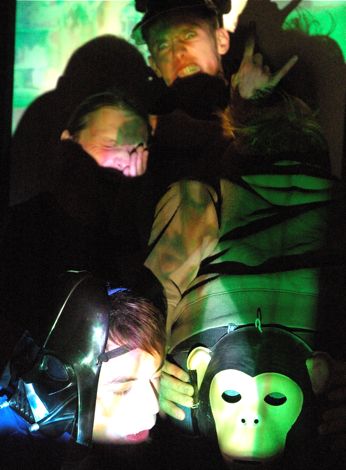 … and this is a little mashup I did of an old live recording of them (Århus, fabrikken), and it was mashed up with some backstage shenanigans that I caught on my nokia n95 (hence this shitty footage) and finally blended with some scenes, including lot's of the opening credits of: John Carpenters Halloween. Enjoy:

Los Marachas vs. Halloween from Andreas Sørensen on Vimeo.
Wednesday, December 17th, 2008

WiiToMidi Modes Demonstration from Memo Akten on Vimeo.
Saturday, November 29th, 2008
Now watch cats on fire in better quality online:

Erotic and violent sock puppet music video. Cats On Fire from Andreas Sørensen on Vimeo.
Friday, October 17th, 2008
Today we shot one of the big fx scenes and we had the weather on our side, no rain what so ever! We had blue skies and sunshine, just as it was written in the script. We shot some more great dolly shots and it looks as if it is truly going to be a stylistic trait in the film which will run all the way through. I was very happy with the result, and my star Hanne was yet again absolutely amazing.
And a few more video clips:

Enjoy…
Thursday, October 16th, 2008
Today we were outdoors all day. It was hard, but we kept on schedule. The last shot, which was a complicated dolly shot did get a bit dark though. I am still very impressed with what my lighting crew can do with the old worn out equipment that they have, and everyone still seems to in high spirits. We were shooting the main scenes where Sarah's mother tries to confront Sarah, and they turned out very touching, I was very happy with it. It did rain a little today, but were were so incredibly lucky that it always happened between setups, and it didn't steal any precious shooting time.
Here are a few shots from the day:














And just to top it all off… I shot a few clips on my mobile phone and made it into a youtube clip, enjoy: