Archive for October, 2006
Monday, October 30th, 2006
Hi there
We finished shooting our films now, I will post post on location pics soon, and here are some of the pics from us preparing on location: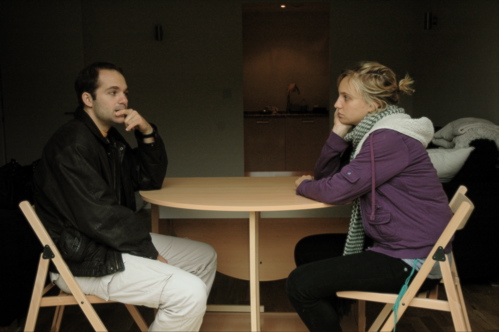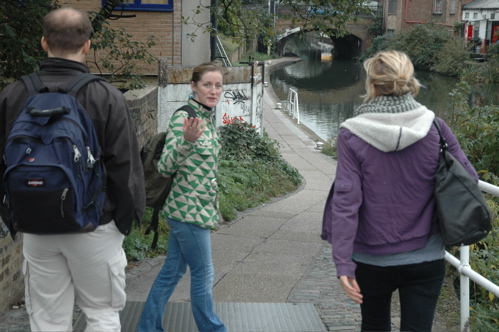 Monday, October 23rd, 2006
Hi all,
I just got back from Denmark, was home to visit friends and family but also to pick up some stuff for my new place. Its in Bethnal Green which is in the Shoreditch area, really nice place. Today we're starting our first exercises. The exercise we're doing is called The "Breakfast" exercise and its basicly a breakfast scenerio. The special thing with this one is that we are not to use ANY dialog. I already got the idea for my film, so today I will be discussing it with the rest of the group and our tutors. Wish me luck!
PS. I will take some pictures of my new room and post them ASAP.
Friday, October 6th, 2006
Its friday and its been a long week at school. I wanted to post more, but could not, as I did not have the time and usually haven't got internet access. Im looking forward to this weekend as its the first time I will have a real chance to see London aswell as getting to see the first appartment that I have been offered, so its all good. I really hope the appartment is decent since staying at the Generator Hostels is horrible! Its noisy, smelly and creepy! Can't wait to move out!
Monday, October 2nd, 2006
What a day I've had today!
I started sleeping in late, then went out to investigate the area I was in (after which I posted the photo in the previous post). I then got a call from Majken who hadent heard from the guy who she was suppose to stay over with, so I went down to Liverpool station to pay her a visit, and there she was, sitting all by her lonesome at a Nero Coffe shop. We talked and realized that we had met before. Majken had called me about a month ago to ask if I could cut her documentary but I had said no because of all the film school stuff, but this is not the where I knew her from. She use to come down at the film workshop in Århus while she was working on one of her previous projects. Anyway! She called me about 3 days ago when she found out herself, that she also was going to London. She is beginning tommorrow at the University here in Shoreditch. So we met and went out for a drink, as her friend/contact diden't show up. She then finally got a call from him and we aranged to meet at the Golden Heart pub on Commercial Street and got a few drinks with him and his friends. The friends left one by one and finally we decided that it was time to head home. We went down Brick Lane and went into an Indian resturant, which was really great, well that food anyway. And thats about it. Doesen't sound like a long day, but with all the walking I've done it has become an EXTREMELY long day, my feet are so sore I really don't know how Im going to last a week in this city.
Wish me, and my feet, luck….
Sunday, October 1st, 2006
Here's the place that Im going to go to school at: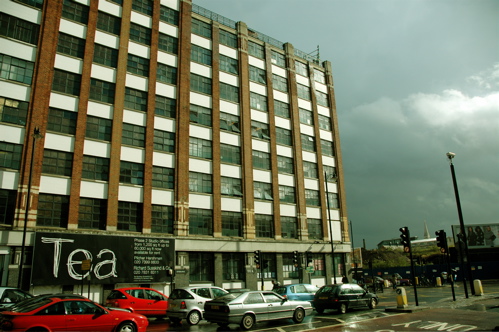 More to come…