Archive for January, 2007
Friday, January 26th, 2007
Hi all,Im still alive, but only barely… I've been sick for the past week and a half, going back to achool asap…Wish me well.
Monday, January 8th, 2007
This is me signing out in Århus. The holidays are over and it's time to go back to school. I must admit that Im even more tired now than when the holidays started but I also managed to make two music videos (Carefree-Normalville, January Jaunt-Try) and found time for all my friends and family.
Monday, January 8th, 2007
A little film I did one evening when Chihiro was cutting Anna's hair.
Monday, January 8th, 2007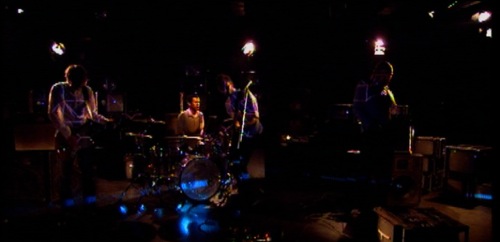 In the middle of this MASS-POSTING session that I have found myself in, I just wanted to talk a little about my latest project. A musicvideo for January Jaunt (http://www.januaryjaunt.dk).Back in early december when I went back to denmark to attend the premiere of "Maria", my last short film, I met up with the guys from January Jaunt and thay said that they, FINALLY, wanted me to make a decent music video for them. We then started talking ideas and it all ended up with me pulling one of my old ideas out of the hat. The whole concept is a bit weird, so bare with me:The whole concept is that they boys will be playing in a studio where serveral studio camera's will be filming them. Next we have a guy to produce the images and mix in a mit of graphics once in awhile, finally this is all projected onto them. They wore some white shirts and t-shirts so we could see the motives on them and best of all… It all worked!We shot the video last wedensday and everything went well. The guys must have played the song over 40 times that day (evening/night/next morning) and we got everything on tape. HDCAM tape!!! heheAnyway, The video is being edited at the moment and when I get the word from the band I will release it on my site. I will see if I can't be allowed to show off the dummy video I did of it.Thats it.
Monday, January 8th, 2007
Just some drawings I did on my mac.This first one was for a info meeting about film schools: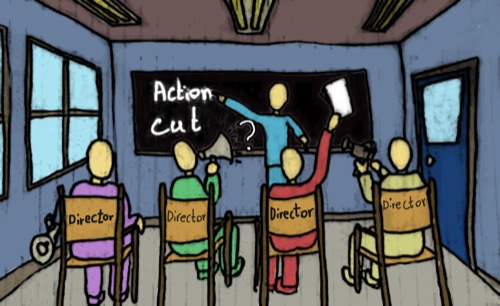 This other one was about a film I wanted to do: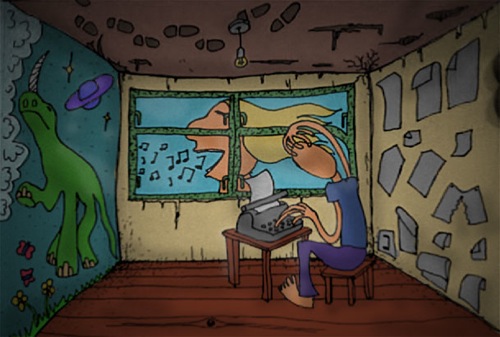 Monday, January 8th, 2007
Human Frustration Sample #1Nuff said. see the video