Archive for February, 2010
Tuesday, February 16th, 2010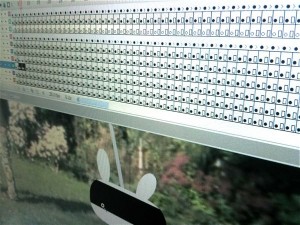 Sometimes the guys have to add a fuck load of keyframes! Frederik is adding a layer of animation on top of Teddy's walk-cycle, it's tracking the character to Hanne is the shot. Some shots we just animate the characters static, and the movement can be tracked from the shot, and in others the best option still is to hand track it along with the animation.
Tuesday, February 16th, 2010
This little video shows some of the elements that we are compositing at the moment. As shots are animated, we quickly have a look at what the final thing will look like, and use the shots in the edit. Here is the "animated world" intro shot as a quick composite. This was mainly to try our goal with a nice long camera move and end up on the characters. The second shot is a short clip with The Ninja Rabbit, strutting his stuff on the bridge.
Friday, February 12th, 2010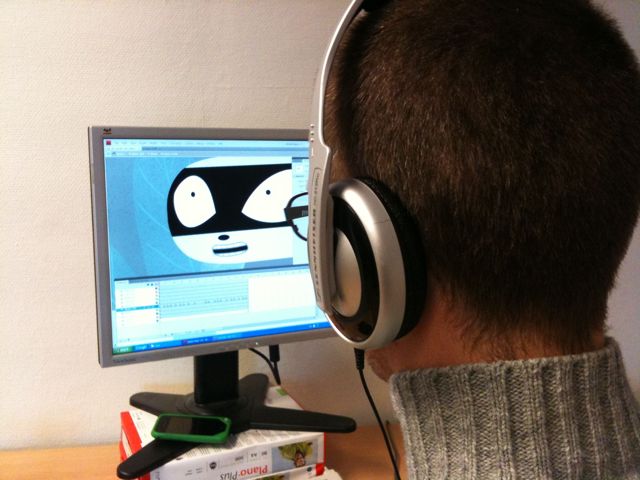 Thursday, February 11th, 2010
Torben Taunus teaching the animators how the rigs work:

Torben Taunus talks about how the animators would use the Flash rigs that he made for the characters.
🙂
Tuesday, February 2nd, 2010
Monday, February 1st, 2010
Update,
It's Monday 1st Feb, and today we are setting up the room where we will be animating The Golden Hummingbird.


I will be working with Peter Smith, Frederik Villumsen & Henrik Sønniksen, who will be animating the characters.
Here are some small samples of the backgrounds that Peter and Henrik have produced over the past few weeks.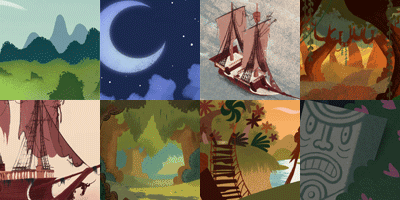 Monday, February 1st, 2010
Today we start animating!