Friday, May 11th, 2007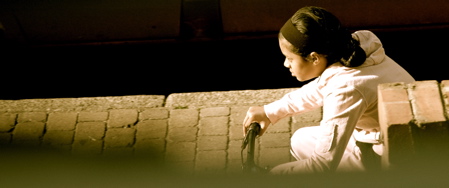 I have been busy lately working on my next film project for school: My Singing Girl. I just finished the first draft of the script last night and just had my script review with Roger Crittenden, Jim O'Brien and Rob Richie. They all liked it, but I still have lot's of editing to do and I need to redo my initial setup in the beginning. I have already set up my casting sessions for next week with the help of James Heath, my casting director, and I have got location scouting rolling with Malika, my producer and 1st AD. All in all I think I got everything under control for this film… for now… lol But of cause this is not the only stuff I have to do. I also have to edit Malika's film over the weekend, finish the special effects and finish my application for the NFTS Directors MA course. I have to hand in the application before the 17th May, so the following week should be interesting!
Im shooting from the 28th May for 5 days. Can't wait!