Thursday, May 17th, 2007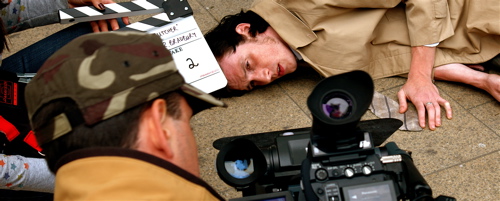 Hi all,
Had a great day today! I finished and handed in my application for the NFTS directors Masters course! and I started casting for my next film "My Singing Girl". I loved getting back into directing. It's such a kick! I know that this is what I want to do for the rest of my life. We went through a simple scene and just used improv for most of the dialog and action. I also found that I got loads of good ideas for the scene just from watching the actors make up stuff!
Also, We've almost finished Malika's application film. We worked thoughout last night finishing the special effects and doing the titles. I still haven't heard from her if she's actually finished it for tomorrow (the application deadline) but I'm sure she'll make it. The shot above is from malika's film and the youtube video underneeth is one of our special effects test we did before shooting the film.